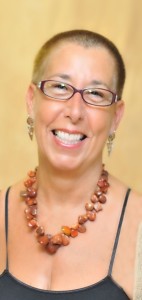 ---
Every day, Annaliese Jakimides shows up. She shows up to write about people and place, about the combustion of the narrative of our lives—in prose and poetry, the world of the real and the world of the imaginary.
Her prose and poetry have been published in many journals and magazines, including Beloit Poetry Journal, Utne Reader, Maine Home + Design, Bangor Metro, Sawmill & Woodlot, and GQ, as well as in anthologies such as This I Believe II: More Personal Philosophies of Remarkable Men and Women, The Essential Hip Mama, and About Face. Cited in national competitions and nominated for the Pushcart Prize, her work has also been broadcast on NPR and MPBN.
She has had the privilege of interviewing many artists, musicians, and writers, including Tess Gerritsen, Harold Garde, Noel Paul Stookey, Lois Dodd, Daniel Minter, Jamie Wyeth, Ashley Bryan, Alex Katz, and Melissa Sweet. She is the editor of the annual monograph series of Haystack Mountain School of Crafts as well as the editor of Vision & Legacy: Celebrating the Architecture of Haystack. She facilitates discussions for the Maine Humanities Council in a variety of programs, and has taught workshops about writing, parenting, the vegetarian life, and life in general.
Years ago, Jakimides traded her childhood city (Boston) for a town with less than 200 residents in northern Maine (Mount Chase), where she raised almost everything her family ate, pumped water by hand, and learned how to cohabit with moose and fox, eagles and blackflies and the extraordinary people of a small town on the edge of Baxter State Park. She now lives in an old high school in downtown Bangor, Maine, and writes in a closet.